Social change intersects legal scholarship, connection to communities, and justice through action and activism
Creating Change One Issue at a Time
The Right to Protest is protected by the First Amendment
Law students Chanel Sherrod, Dominique Dille and Temitope Aladetimi make their voices heard as they joined hundreds of thousands of protesters across the country in the Summer of 2020. Photo taken near  White House on June 14, 2020. 
Protest covered by NPR - Sam Gringlas
Future Social Justice Advocates Learn from Justin Hansford
The Center provides a platform for future social justice advocates, students and leaders to learn about movement lawyering, constitutional rights, and current issues in civil and human rights. 
Catalyst for Racial Justice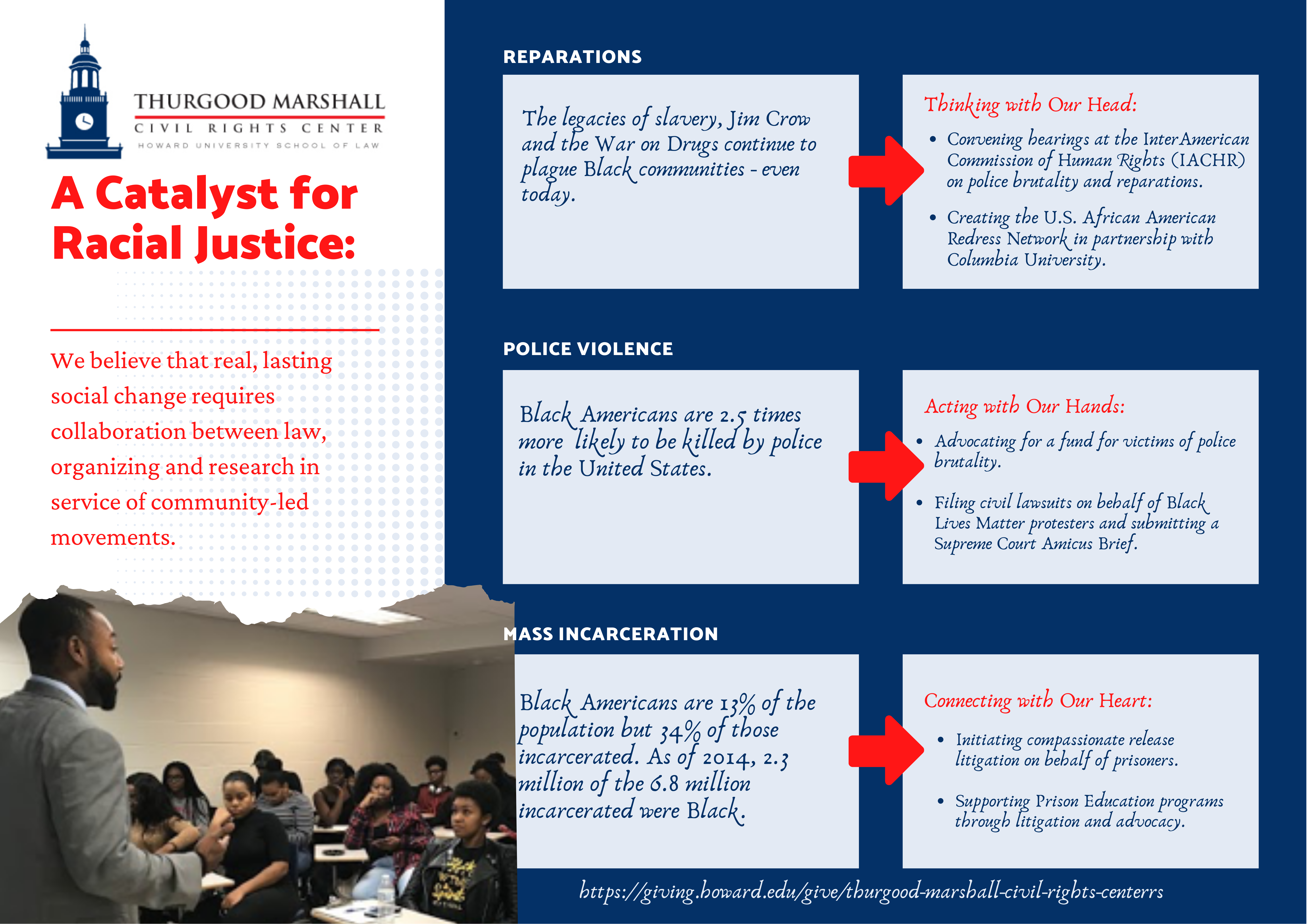 Recommended Viewing
'White Guilt': Black Attorneys Talk Frankly About Race and Implicit Bias
This centers discussions on racism in the legal profession, from micro aggressions to negative attitudes about Black attorneys. There is a facilitation of honest and uncomfortable dialogue with the goal of making the workspace, and the legal industry at large, a more inclusive and diverse atmosphere. 
Learn More